Beginning of the XXth century


By the end of the nineteenth century, there had been a marked recovery of Galician as a literary, cultural and historical language; there had also been a drop in the level of oral use. The Galician language had not yet become widespread and this produced a backward movement in the social sphere -in the upper and middle classes- and in specific geographical and urban areas.

The socio-political context was in marked contrast to the prolific political and cultural activity. Galician society at the beginning of the twentieth century was still hampered by the concentration of economic power in minority sectors because of a feudal agricultural system and increasing emigration which was draining the countryside of its inhabitants. Associations channelling social protests appeared and had a great following among the country people. One such was the "Agricultural League for Galician Action".

The growing political awareness of this sector of the population, encouraged by their access to land ownership, together with the trend towards nationalism, brought about a qualitative leap in the use of the language. Nationalism became so closely linked to the language that it came to be considered the essence of the collective identity, and this was first expressed through the "Irmandades da Fala". These were created to defend, dignify and cultivate the language, and the first "Irmandade da Fala" was founded in A Coruña in 1916. Others appeared in the main cities and towns of Galicia (Ferrol, Ourense, Betanzos, Santiago, etc.). To circulate their ideas, they created a newspaper printed entirely in Galician: A Nosa Terra. The most outstanding members were the Vilar Ponte brothers, Losada Dieguez, Vicente Risco, Ramon Cabanillas, etc.

In 1918 the "I Asamblea Nazonalista Galega" was held and its conclusions included the claim to complete autonomy, the official status of the language and the inclusion of Galicia in the League of Nations in Geneva.

The "Irmandades", or brotherhoods, promoted the production of dictionaries and grammars, linguistic studies and demanded the presence of Galician in public administration and in education. They encouraged publishing activity in the main Galician cities: Céltiga in Ferrol, Lar in A Coruña, Alborada in Pontevedra and many others, in addition to frequent sections in Galician in the Castilian press. In this context the Journal Nós appeared written by Vicente Risco, Otero Pedrayo and Florentino Cuevillas who made up the well-known "Grupo Nós". Alfonso Daniel Rodríguez Castelao was to join them later.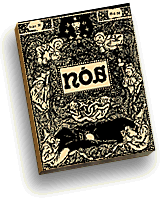 Cover of Nós.